MEET OUR 8 STATE OF THE ART TANNING BEDS
Room 1 - Prestige 1100/ level 4
Room 2 - Sunrise 7200 hybrid stand up / level 4
Room 3 - Ambition 250 / level 2
Room 4 - Inspiration 550 / level 3
Room 5 - 30% red light 70% UV / level 2
Room 7 - Ambition 250 / level 2
Room 8 - Ambition 250/ level 2
Room 9 - Open Sun 1050/ Level 4
MONTHLY TANNING SPECIALS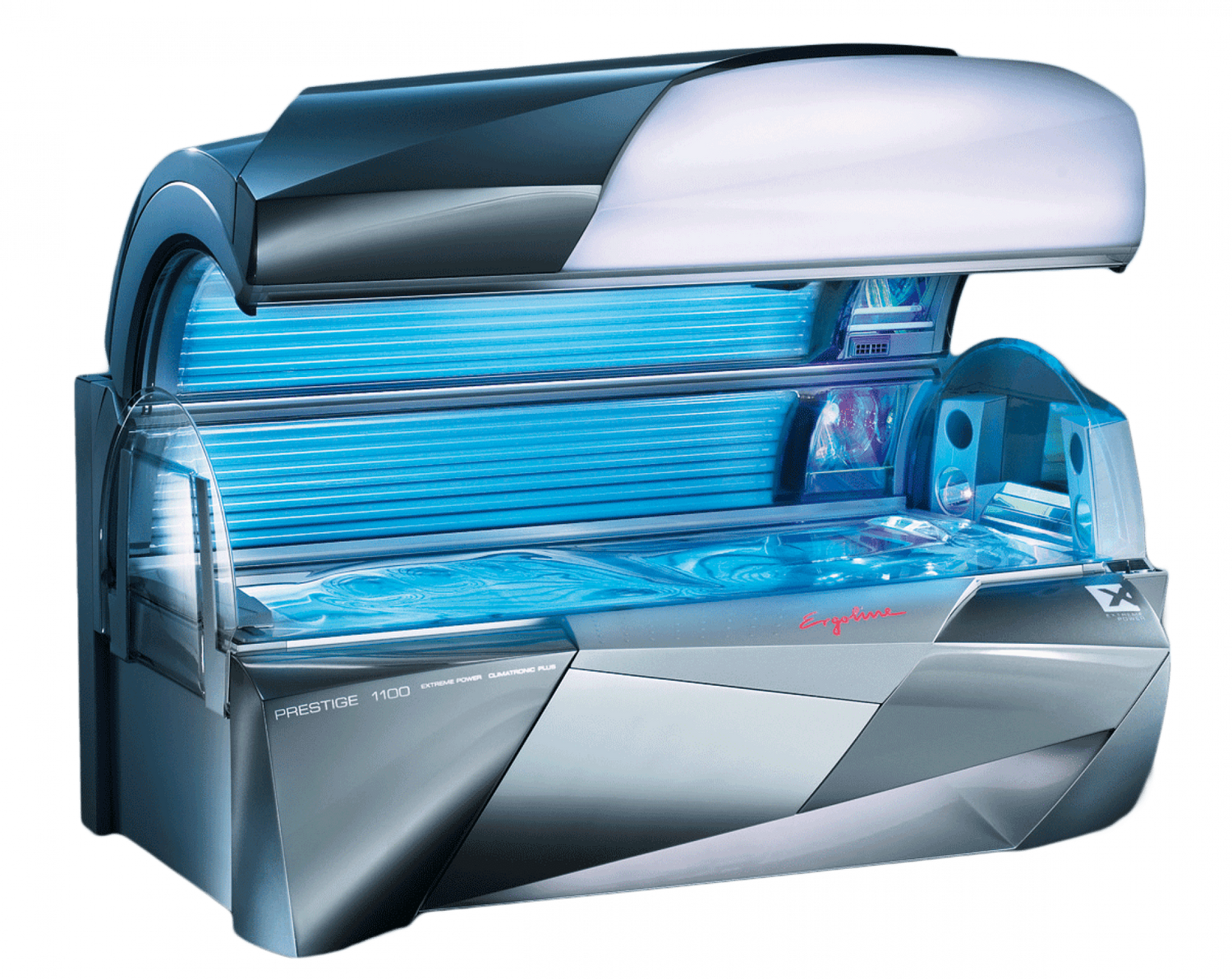 PRESTIGE 1100 - LEVEL 4
The Prestige 1100 will give you an extreme experience. 52 Dynamic Power, 200-watt UV lamps for a deep body tan, the advanced facial tanner system with 4 Ultra Performance high-pressure units and 3 additional UV-B spaghetti lamps leave nothing to be desired, while 2 high-pressure shoulder tanners with Ultra Performance technology highlights the Extreme Power package.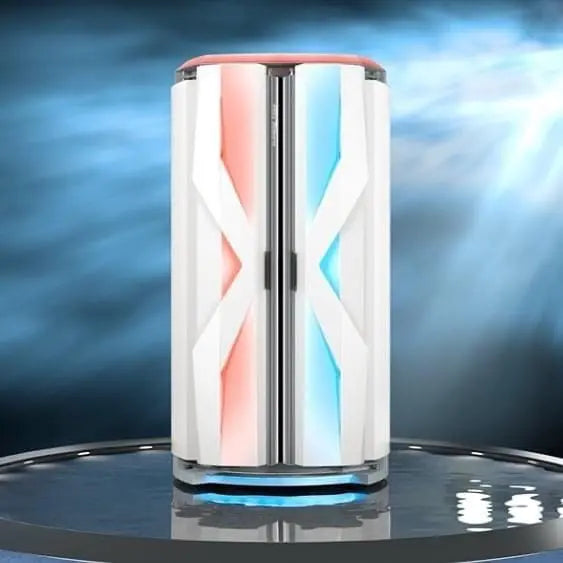 ERGOLINE SUNRISE 7200 HYBRID - LEVEL 4
Experience Hybrid Performance in a whole new light with the Ergoline Sunrise 7200 Hybrid. The eye-catching prismatic design draws your attention and the LED light show inspires. Combined with a unique mix of Red Light and UV lamps, this all new stand-up is sure to make a statement, inviting your customers to a whole new tanning experience. Beauty Light LED's surround the facial area and with the Personal Sunstyle, users can reduce UV output during a session while maintaining the benefits of Red Light for the body and face. The 3D sound system with Bluetooth® connect transforms the Sunrise into a dance floor and the surround cooling plus ventilation delivers a fresh breeze from head to toe. All comfort settings are controlled by a simple touch of a button on the new, easy-to-use Smart Control Panel.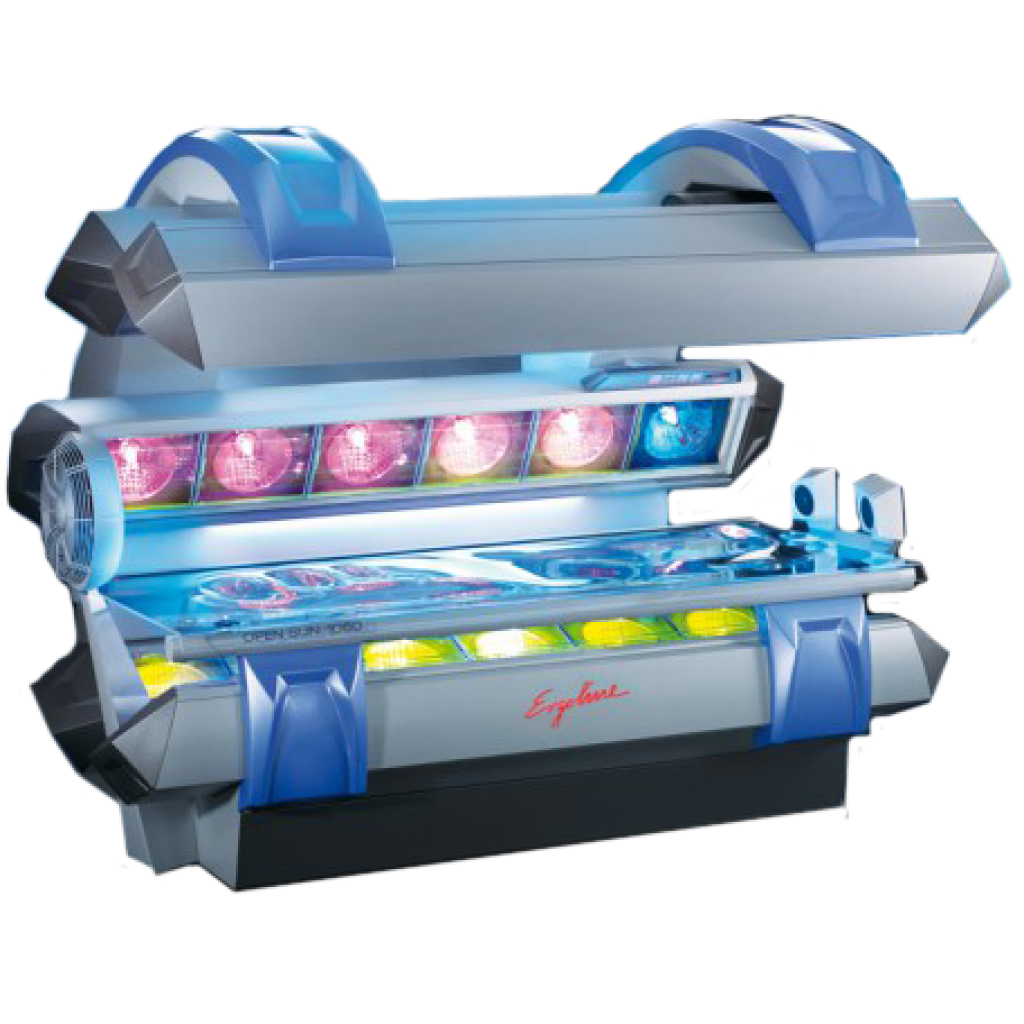 OPEN SUN 1050 - LEVEL 4
Are you looking for a great bronzing bed that can easily make you believe in magic? Well I wouldn't look any further than the Open Sun 1050.
This tanning bed makes a statement with 30 high-pressure units perfectly aligned along the canopy and base. With its superior glass reflector technology and filter glass expertise, this Ergoline flagship demonstrates to the most discerning tanners how powerful, yet at the same time cool and airy, high-pressure tanning can be.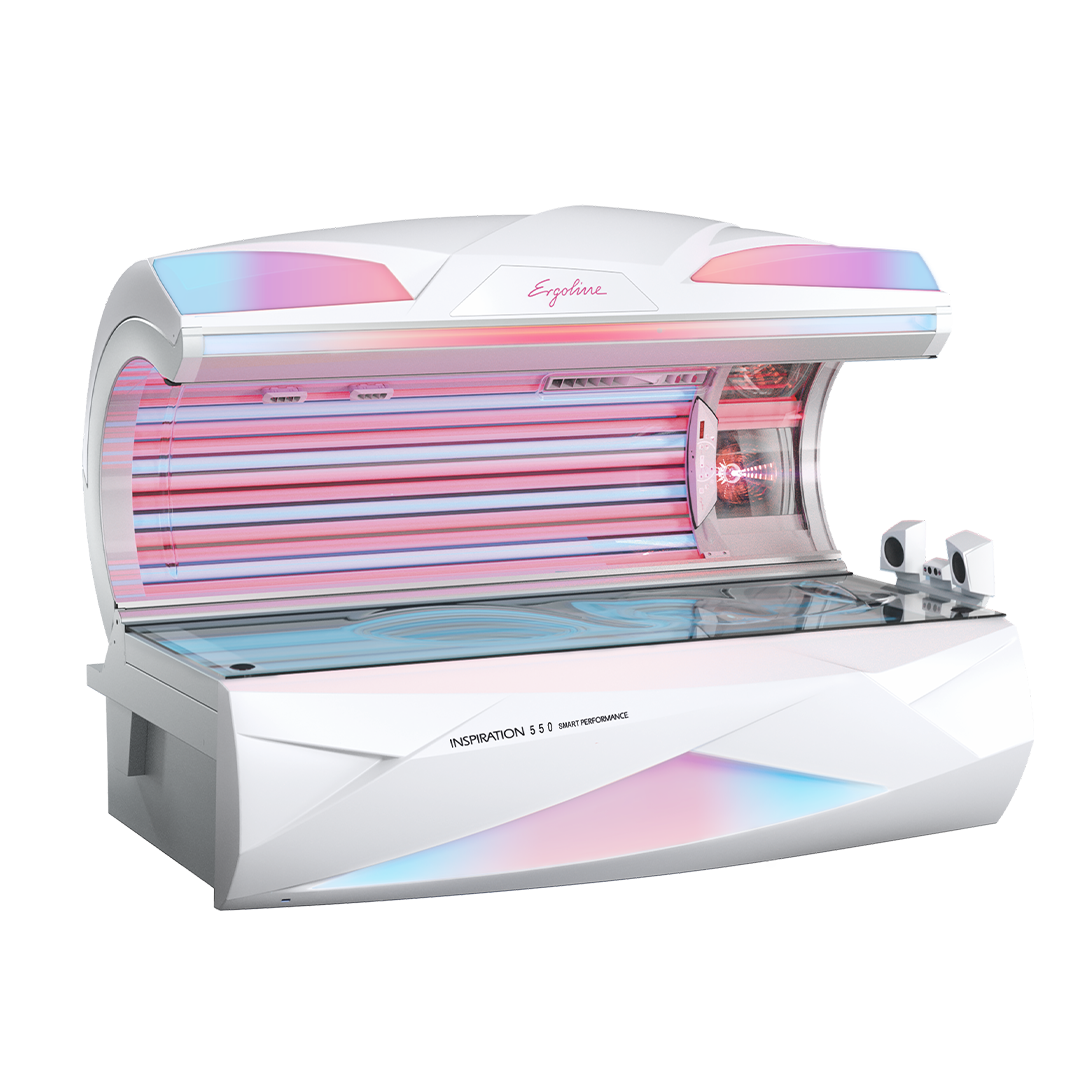 INSPIRATION 550 - LEVEL 3
The all new Ergoline Inspiration 550 Hybrid Performance offers an exclusive combination of Red Light and UV technology in a moderate sized footprint. Equipped with Hybrid Performance lamp technology in a compact unit, features include decreased power consumption, longer lamp life, ultra-performance facial tanning technology, Comfort Cooling and 3D sound. Fully loaded with all the standard options, the Inspiration 550 Hybrid delivers unmatched results in a whole new light.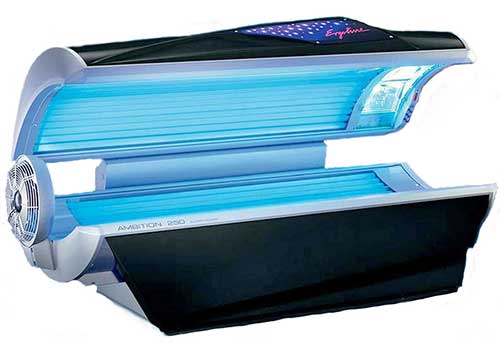 AMBITION 250 - LEVEL 2
The strength of the Ambition 250 is apparent by its use of lamp technology, high-pressure facial tanners and extended tanning surface. The large rotary fan is quiet, yet it sends a refreshing stream of cool air to produce a pleasant tanning environment. Clients are kept at the perfect temperature for tanning. Continuing the Ambition 250's comfort is its perfectly shaped acrylic. The Body Curve acrylic's extended tanning surface positions the tanner for an even distribution of UV light and makes it as comfortable as a much larger tanning bed. All the power in the Ambition 250 is easy to control thanks to the easy-to-understand and well-placed buttons.